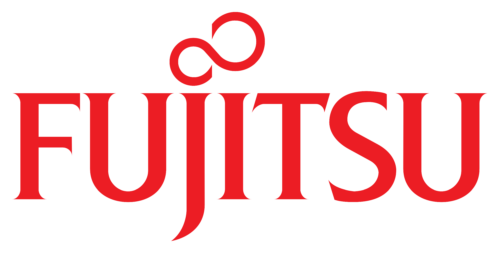 Fujitsu 5kW Split System Inverter Installed (medium room)
Model# ASTG18LVCC
The Fujitsu 5kW Split System has a compact design so it's ideal for small rooms such as a bedroom or office. Thanks to their advanced technology, the Inverter units offer a variety of benefits to help you enjoy the greatest comfort in your home.
Thanks to its Energy Save System, The Fujitsu Classic Range Split System controls the temperature settings of the thermostat, achieving considerable energy savings. The Powerful function activates the compressor to operate at maximum speed and maximum airflow for 20 minutes.
Depending on the ambient temperature and the selected temperature, the Fujitsu Split System air conditioner automatically modifies the operating mode, cool or heat.
Perfect for room size: 30m² – 40m² under standard conditions.
Service Info:
Both the air conditioning unit and a standard installation are included in the price. If it is not a back-to-back installation and require extra material, you will be charged accordingly. We will advise you before we start the installation. The price also includes a 5 year warranty on the product and installation.
Learn more about split system air conditioning →
What's included:
✔️ Air conditioning unit
✔️ Back to back installation
✔️ 5 years warranty on parts and labour
✔️ Maximum 5m of distance between fan coil unit & condenser
Before completing your order, pick a convenient date and time slot from the calendar below. We will shortly contact you after you have successfully booked your installation.

Design
The Fujitsu Classic Range split system air conditioners have several energy-efficient features, helping you reduce power usage. With features such as DC rotary compressors, DC inverter control, DC fan motor technologies and programs allowing you to tailor your air conditioning needs, year-round comfort has never been more affordable.
Learn more about Fujitsu Australia →
Available in:
Reverse Cycle (Heating & Cooling)
Cooling Only
Capacities:
Reverse Cycle: 2.5kW, 3.5kW, 5.0kW, 7.1kW, 9.2kW
Cooling Only: 2.5kW, 3.5kW, 5.0kW, 7.1kW, 9.2kW
Refrigerant:
Fujitsu 5kW Split System Inverter Classic Range price:
The price for the Fujitsu 5kW split system Model# ASTG18LVCC is $2.050. The price includes a basic installation. We will let you know beforehand if we need any extra material.
Models we install:
ASTG18LVCC (Medium Room: 30m² – 40m²)
Additional information
| | |
| --- | --- |
| Capacity | 2.5kW (Small Room), 3.5kW (Small / Medium Room), 5.0kW (Medium room), 7.1kW (Medium / Large room), 9.2kW (Large room) |
Technical Specifications

Fujitsu 5 kW Split System Inverter air conditioning system
Model# ASTG18LVCC


All Fujitsu Split System Models
Other brands with similar specifications
We work with global brands
We listen to our costumers, so we carefuly select the models we supply to ensure consistency, reliability and durability. Comfort for you and your family in your home.

👱‍♂️ Martin
Schofields, NSW
"Excellent Air Con service installation provided by Schillair. Mark did a great job, punctual, tidy and responded to my enquiries about the split system and the best option for the pipe for my house. Very nice and respectful person. The price was very good compared to the market and for the quality of service it was a good decision choosing Schillair. "

👱🏽‍♂️ Prakash
Coogee, NSW
"Very happy with Mark's work. Excellent work including supply and installation of a multi-head split system."