Daikin Inverter Series
"A brand you can trust"
The Daikin ducted Inverter Series was engineered to deliver an efficient and compact design. It is the best option to install in tight roof space of any home. 
Choose your model
Warranty info
Meet the Daikin Inverter Series air conditioners.
A Daikin Inverter ducted air conditioning system provides discreet air conditioned comfort. Daikin's ducted Inverter Series was engineered to deliver an efficient and compact design. It is the best option to install in tight roof space of any home.
Daikin ducted Inverter Series specifications.
Available in: Reverse Cycle (Heating & Cooling)

Capacities:

10.0kW, 12.5kW, 14.0kW, 15.5kW, 18.0kW, 20.0kW, 23.5kW

Refrigerant: 5.0-15.5kW: R32 / 18.0-23.5kW: R410A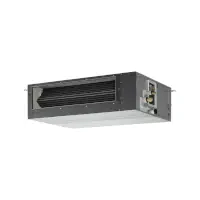 Installing a Daikin ducted air conditioner
Daikin ducted aicontioners can be installed in a new home or tailored to suit an existing one, and once installed, only the controller, the return air and discharge grilles are visible inside your home. We have installed dozens of these systems in different types of houses, apartments, offices, townhouses, villas and more.
If you are unsure or have any doubts about whether or not  you can install a ducted system in your home, give us a call and we'll gladly answer your questions.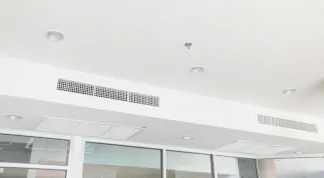 Minimum Energy Performance Standards
All Daikin air conditioners exceed MEPS requirements, in line with Daikin's commitment to providing energy efficient, quiet, simple to use and reliable air conditioning solutions.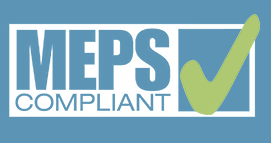 Key features
Daikin is one of the leading air conditioning and heating brands thanks to their consumer and quality focused features.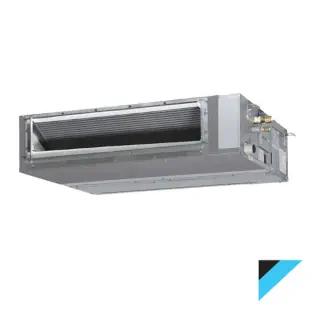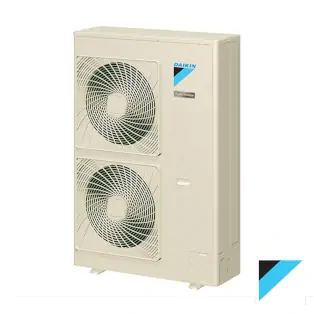 Australian made
Indoor units are specifically designed and manufactured to Australian standards to withstand the harsher Australian summer climate.

Night Quiet Mode
Reduces the outdoor noise levels during sleeping hours and automatically resumes normal operations in the morning.

R22 Retrofit Capability
The Daikin inverter series ducterd aritcon provides a cost effective and convenient upgrade from an existing R22 ducted system whilst retaining the field piping (5.0-15.5kW Models).

Space Saving Outdoor Unit
Models up to 19.5kW are encased in a space saving side discharge outdoor unit allowing for flexible placement.

Improved Energy Efficiency
The Daikin Inverter delivers improved efficiency achieved through the use of a DC Fan motor, cross-pass heat exchanger and increased outdoor coil passes .

Compact Indoor Unit
Low profile height of ≤360mm to fit comfortably into the tight roof space of a modern home.
R32 Refrigerant
Mindful of the environment and climate impact of its products, Daikin has taken the lead when it comes to shifting to refrigerants with a lower environmental impact.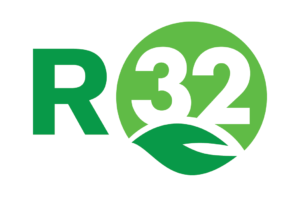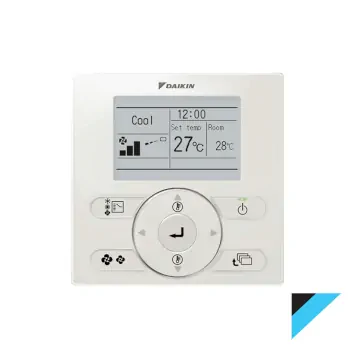 Temperature Limit
Predefine a temperature range for cooling or heating cycles for reduced energy consumption.

Weekly Schedule Timer
Program on and off times to suit your lifestyle.

Home Leave Function
Automatically turns your air conditioner on when the room temperatures drops below 10°C.

Backlit Display
Clear large, easy to read text with a intuitive interface.

Off Timer Feature
Automatically turns you air conditioner off after operating for a predefined time (30-180 mins).

Quick Cool/Heat Mode
Temporarily increase air conditioning power to rapidly reach your desired set point temperature.
5 Year Warranty
Daikin's 5-year parts and labour warranty applies to split, multi split and ducted air conditioners purchased and installed in homes across Australia
Warranty Card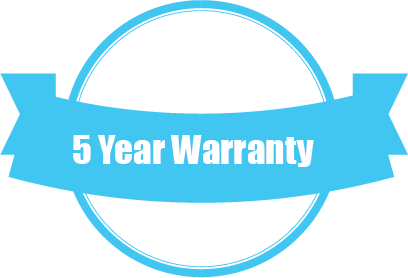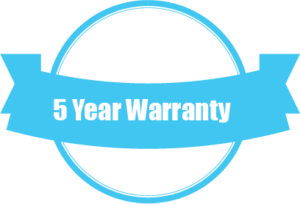 Daikin Inverted Ducted Technology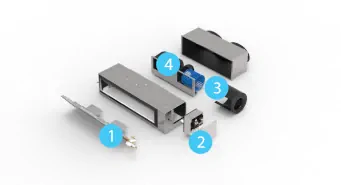 Indoor Heat Exchanger
Our new indoor heat exchangers have been designed to deliver maximum capacity output in a compact casing size. Through the use of cutting edge technologies, our indoor heat exchangers utilise Ø5mm copper pipes to ensure heat is removed from your home efficiently.

DC Fan Motor
Daikin ducted air condtioning indoor units are equipped with a high efficiency DC fan motor. By utilising high power permanent magnets instead of the induced magnetism of conventional AC motors, Daikin's DC motor can deliver significantly higher motor efficiency.

Enhanced Reliability
Designed for the harsh Australian summer. The indoor unit fail safe logic regulates the fan speed on start-up when roof temperatures are at an extreme for enhanced reliability.

Sirocco Fan
Daikin's ducted units are fitted with light weight single injection moulded Sirocco Fans. These fans feature an aerodynamic fan blade design which reduces turbulence for a more efficient and quieter airflow delivery.
Available Options:
System:

Reverse Cycle

Capacities:

10.0kW, 12.5kW, 14.0kW, 15.5kW, 18.0kW, 20.0kW, 23.5kW

Indoor Type:

Ducted

Power Supply:

1 Phase, 220-240v, 50Hz or 3 Phase, 380-415v, 50Hz

Refrigerant:

5.0-15.5kW: R32 / 18.0-23.5kW: R410A