TECO Ducted Air Conditioners
"The strength of a global brand, comfort you can rely on."
The TECO Ducted Systems are the comfortable choice for residential or light commercial premises.
Choose your model
Warranty info
Meet the TECO ducted HDVM range.
 The HVDM range by TECO has been designed to perform and are tested and compliant with the latest Minimum Energy Performance Standards.
Specifications:
Available in: Reverse Cycle (Heating & Cooling)

Capacities: 10.5kW, 13.0kW, 14.5kW, 17.0kW,


Refrigerant: R410A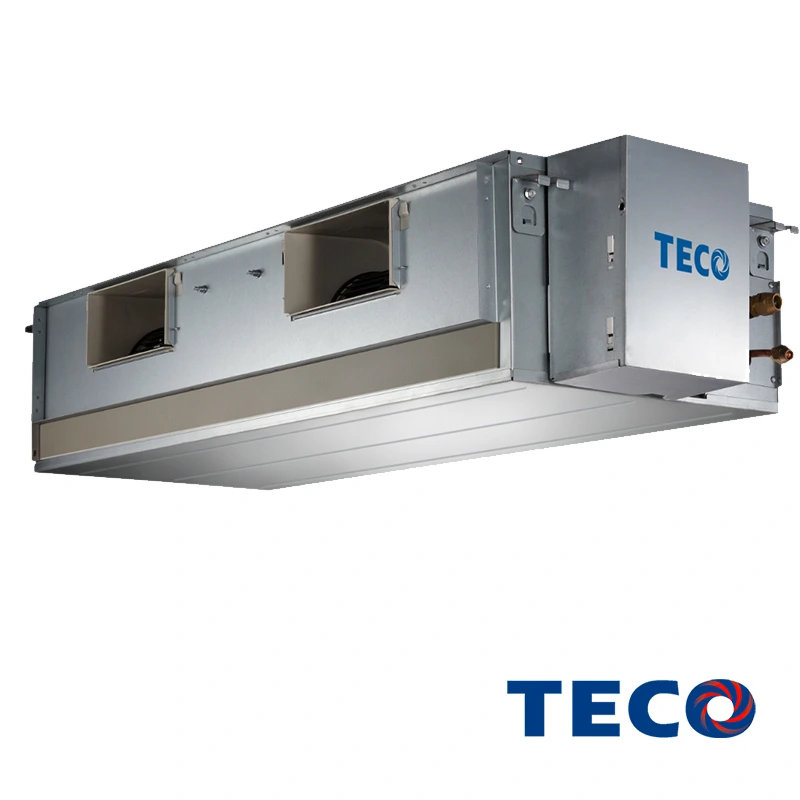 Installing a TECO ducted air conditioner
Indoor Unit
The indoor unit has a fan coil which conditions the supplied air, this conditioned air is then distributed through ducting in the roof to outlets in ceiling or walls.
Outdoor Unit
Enjoy comfort with TECO outdoor units tested and built to last. Reliable, even in the harsh Australian environment.
Our experienced installers will provide custom solutions for your home to suit your needs.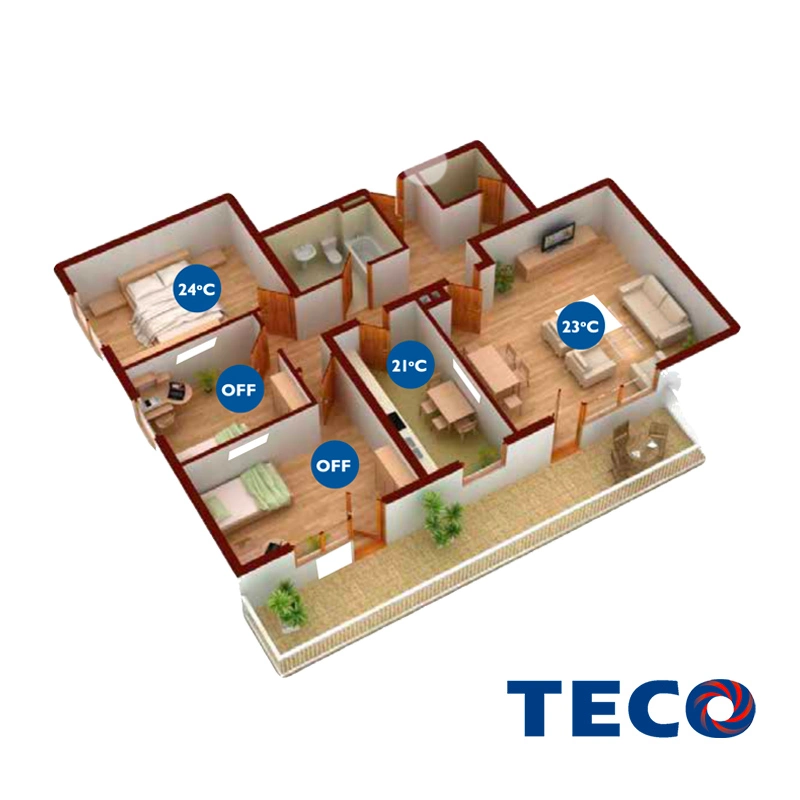 5 Year Warranty
TECO's 5-year parts warranty applies to split, multi split and ducted air conditioners purchased and installed in homes across Australia. Schillair provides a 5 year labour warranty.
Warranty Card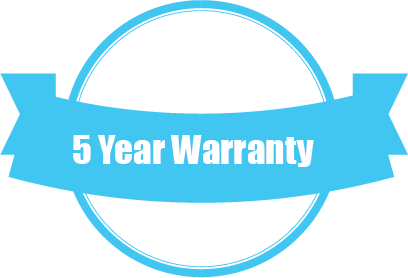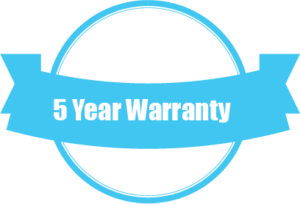 Key features
TECO prides itself in 60 years of head industries manufacturing experience to deliver some of the most durable and reliable air conditioners wherever you are in Australia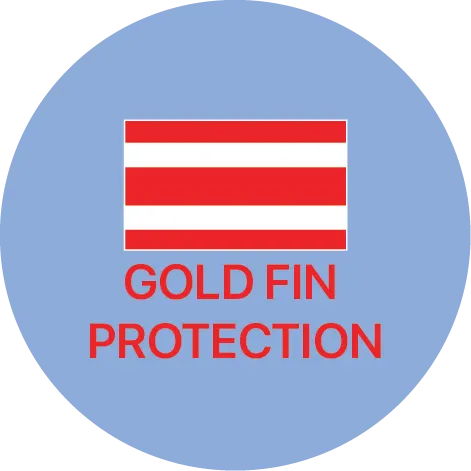 Gold Fin Protection
Gold fin protection provides peace of mind as it prolongs the life of the aluminum outdoor condenser fins by preventing the accumulation of harmful corrosive acids, salts and air borne contaminants  prolonging the performance and lifespan of your Ducted Aircon.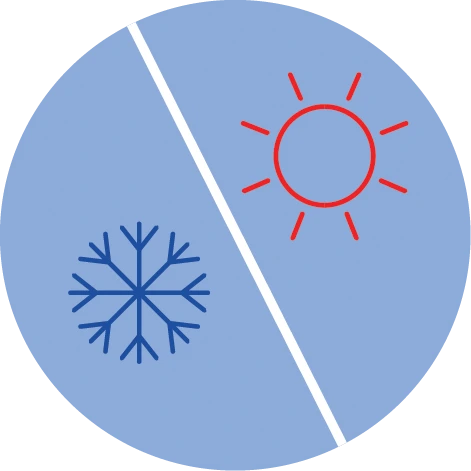 Reverse Cycle
Summer or winter, heating or cooling – keep your indoor temperature at a comfortable level.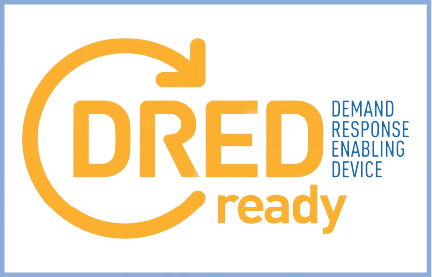 D.R.E.D Enabled
Demand Response Enabling Device (DRED), ensures you can sign up to state based peak demand management programs. Contact your energy retailer for more information around peak demand management of your air conditioner.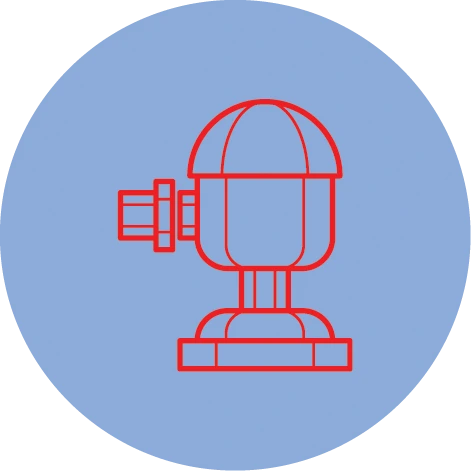 Built-in Drain Pump
Built-in drain pump can lift the water up to 750mm height, which widens the drainage piping range.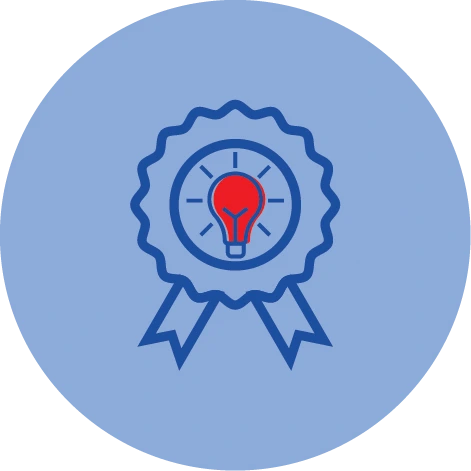 Efficient & Compliant
All TECO Ducted Air Conditioners are compliant with the Australian Government's Minimum Energy Performance Standards (MEPS). Each unit is designed for energy efficiency. Helping reduce running costs without compromising comfort.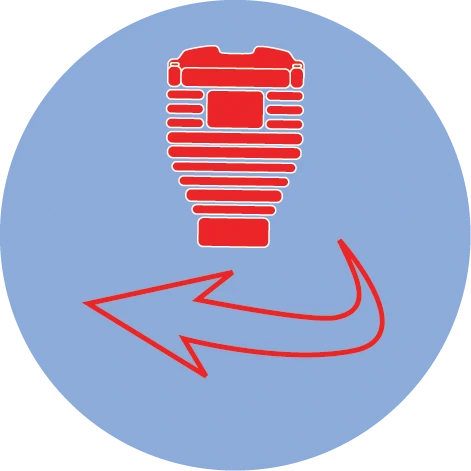 Brushless DC Inverter Motor
Having a brushless DC inverter motor in both indoor & outdoor units, minimises energy consumption, ensures a long service life and quickly distributes conditioned air.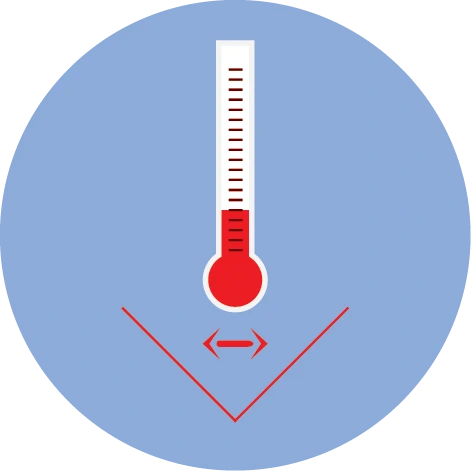 Broad Operating Range
In the peak of an Australian summer or the depths of a freezing winter, feel confident your TECO ducted air conditioner has been tested to perform efficiently to keep your home comfortable all year round wherever you are in Australia.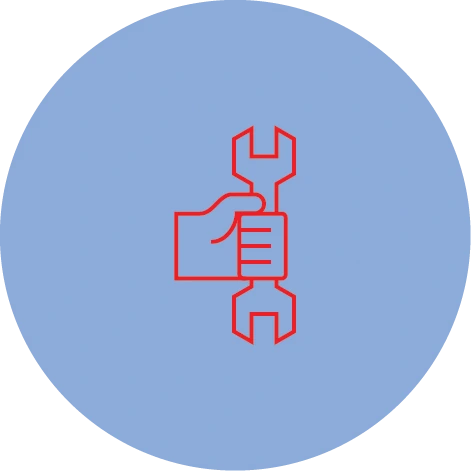 Service Friendly Design
Engineered to be simple to install and maintain. Designed to be concealed and out of the way. The return air grille, filter and outlets giving comfort while minimising visibility.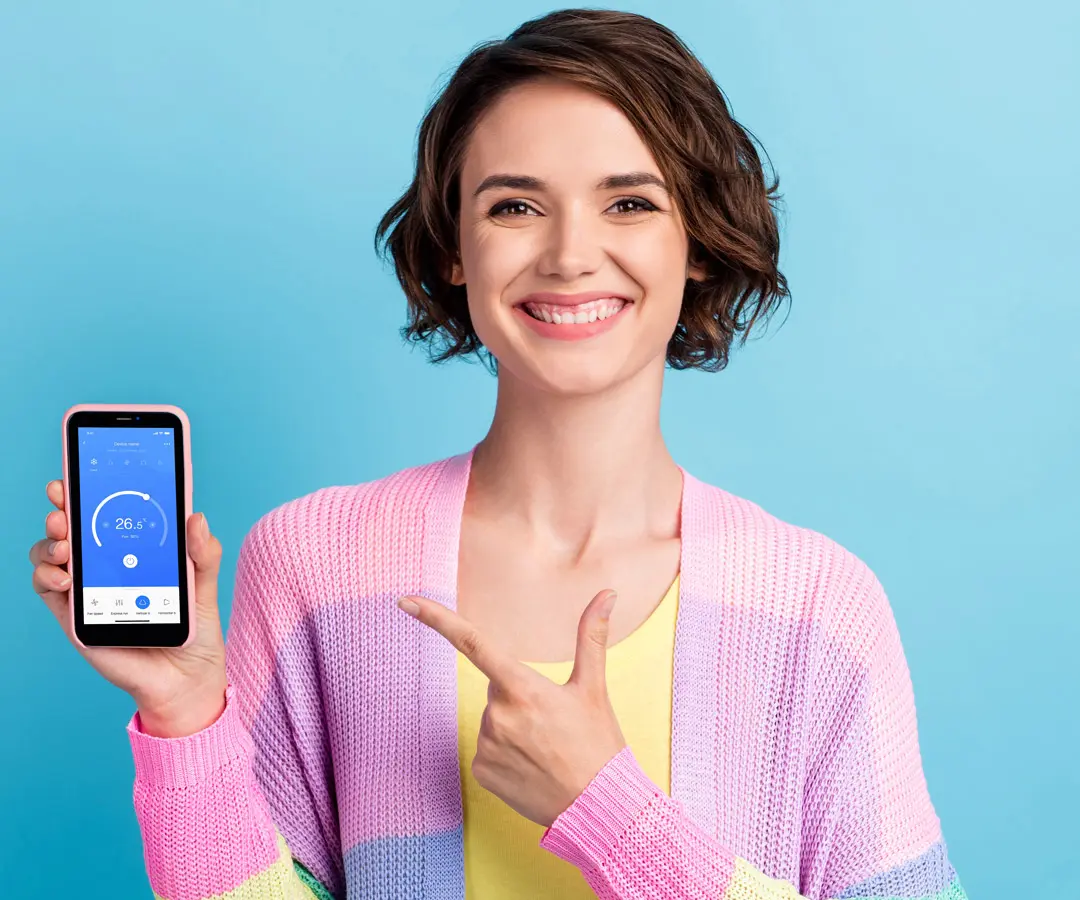 Total control from your mobile device. Set your system from anywhere!
*optional Wi-fi module available (TDWIFIKIT) sold separately.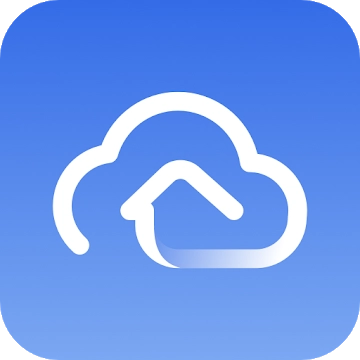 NetHome Plus brings you a brand new experience for intelligent control. It offers precise air conditioning management, intelligent and flexible control. Helping make your life easier. Control the AC at anytime and anywhere you like. Check the status of your AC in real time. Make changes instantly.
*We recommend module installation at the time of your system installation.
Available Options:
Available in: Reverse Cycle (Heating & Cooling)

Capacities: 10.5kW, 13.0kW, 14.5kW, 17.0kW,