Ducted Air Conditiong Sales &  Installations in Sydney
Air Conditioning Solution for the Entire Home
Talk to us and arrange a free inspection to ensure your ducted system installation goes smoothly and hassle-free.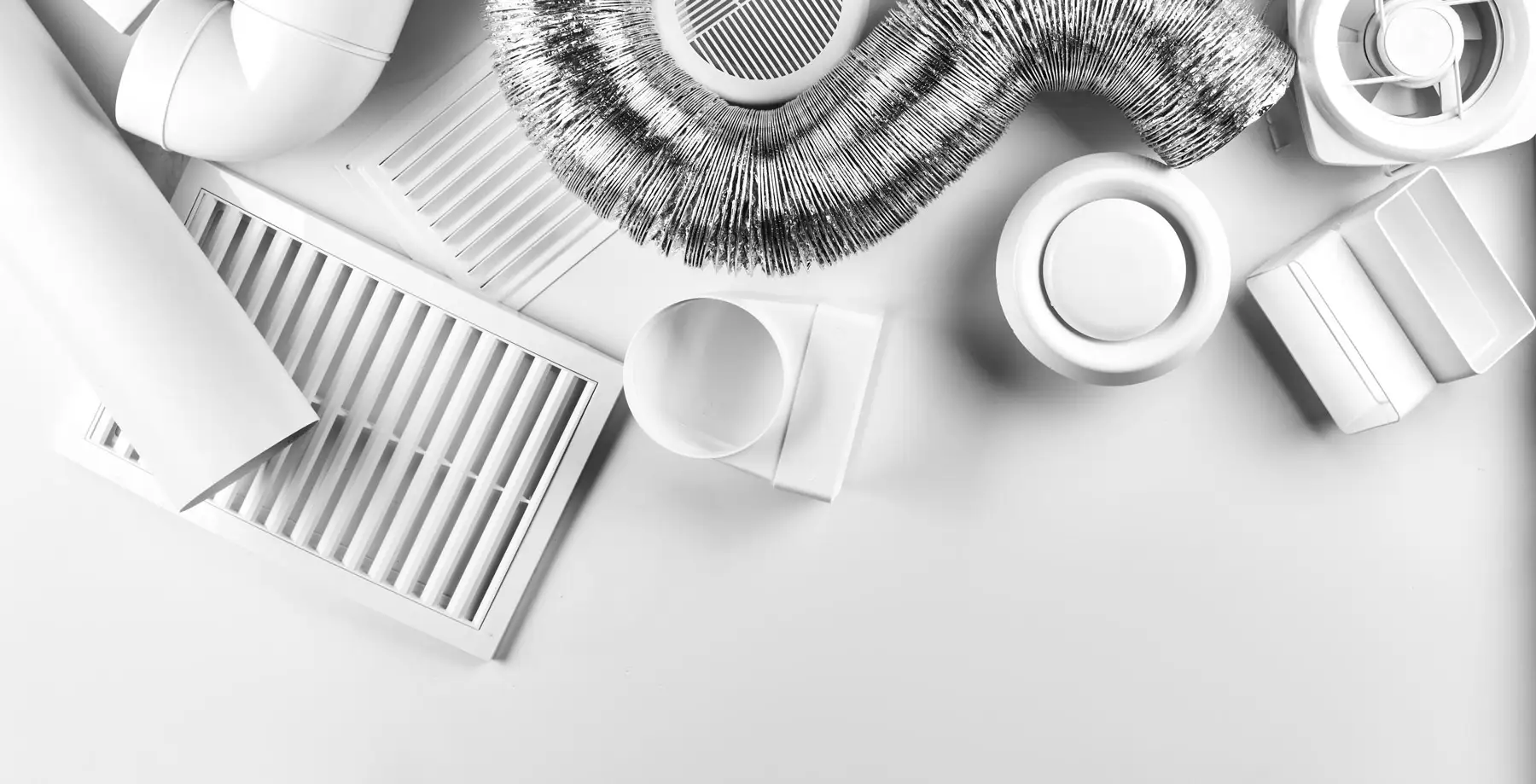 The ducted air conditioning catalogue that we put at your disposal at Schillair.com.au is a complete selection of ducted air conditioning units for the benefit of the whole family or your office.
Comfort in every corner of your home is what you will find with any of our offers in this section. Choose the model of ducted air conditioning, all of them with inverter technology and maximum efficiency.
Select your preferred brand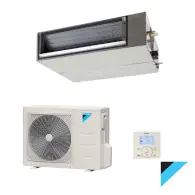 Daikin ducted air-conditioning units are the perfect solution for air-conditioning your home without the need to install visible equipment. These Daikin units are installed in the ceiling, leaving the maximum space available on the floor and wall for furniture and decorative elements. There are many different models, ranges and brands of ducted air conditioners on the market but Daikin offers some of the key features of the latest ducted air conditioners on the market, energy efficiency and quiet operation.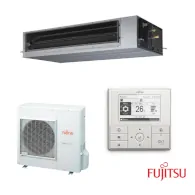 Fujitsu ducted air conditioners Inverter series are a perfect choice for central air conditioning , with a really exceptional price-performance ratio. Perform a multitude of functions from your air conditioning remote control for greater convenience and easier programming. The Fujitsu ducted aircons have been manufactured to provide maximum performance, maximum energy efficiency at minimum cost. Today, it is one of the best solutions, with the best value for money.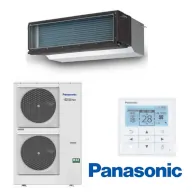 Panasonic is a Japanese multinational company focused on products equipped with the latest technology and electronics, such as its ducted air conditioners. Panasonic's ducted air conditioning is one of the most efficient solutions available if your objective is to provide a uniform air climate in your home or workplace. It is a brand that does not disappoint thanks to the incorporation of Inverter technology and being equipped with the best features that can be found on the market.
🔎 Learn more about Ducted Air conditioning
If you are in Sydney and you you are looking to install a ducted air conditioning system in your house, our team of professionals will perform a quick, clean installation with an excellent finish.
Frequently Asked Questions
What is ducted air conditioning?
Ducted air conditioning is an air conditioning system based on air circulation through a centralised network of ducts, which is installed on a false ceiling. This system consists of an exterior unit, an interior unit and the ducts that distribute the air throughout the house.
The greatest benefit of air conditioning through ducts lies in the speed and uniformity of air conditioning, since it works through a single interior unit. In this way, the desired temperature (whether it is hot or cold) is distributed equally between the different areas of the house. It is also very quiet, almost imperceptible.
Is my house suitable for the installation of air ducts?
The first thing to consider before installing a ducted heating and cooling system is whether the house is suitable for it. Since its installation is not as simple as split air conditioning, the construction characteristics of the house come into play. If, on the contrary, the house already has the pre-installation of ducts made, we only have to worry about choosing the model that best suits our needs. If this is not your case, read on.
What are the elements that could be in the way of the ducts?

Sometimes we find beams and other constructive elements that prevent the passage of the ducts. Consult with one of our technicians
How much space is needed for the indoor unit?
Generally the indoor unit is placed in the bathroom, on the false ceiling and usually measures, to have an idea, about 30 centimeters high by 100 centimeters wide and 50 centimeters deep.
What are some ducted air conditioning brands?
At Schillair we supply the main brands of ducted air conditioning to make sure that our clients get the best products in the market and therefore long term peace of mind:
Daikin
Fujitsu
Daikin
TECO
What are the advantages of ducted air conditioning?
The most efficient option when we need to air-condition more than one room
It goes unnoticed, being much more aesthetic, since there is no machine hanging on the wall.
It is quieter than other systems, since we do not need an indoor unit in each room, the system is centralised.
You can regulate the temperature and power of the air by rooms or areas of the house.
Wifi capabilities
What should I before choosing a ducted air conditioning?
We give you some advice so that you can choose the best option in ducted air conditioning for you.
Use of refrigerant gas R410A (majority) or R32 (best). Do not buy any equipment with R22 gas, since its use and recharge is prohibited ( At Schillair we do not have any equipment of these characteristics).
Energy efficiency of A+ or higher, with which will save you energy month by month.
DC Inverter technology, which makes the air conditioning equipment more efficient and silent.
Reduced height (about 250mm is good): Choosing lower height equipment will take less space in the ceiling of the house and facilitate its installation.
Weekly program: A very useful feature when we want the air conditioning to turn on or off automatically according to different times of the day.
Remote control functions, according to your needs.
Does ducted air conditioning need maintenance?
How much does a ducted air conditioner cost?
The price of a duct air conditioner varies according to its power and performance. Here is the list of some air conditioning equipment by ducts.
It should be remembered that, although duct air conditioners are usually more expensive than split air conditioners, their advantages of energy saving, comfort and aesthetics make them one of the most demanded solutions in new construction.
A Daikin FDYAN100AV1 ducted air conditioning system, single phase would cost  $6,999.00 including a basic installation. 
If you would like to learn more about ducted air conditioning, this Wikipedia page can help.