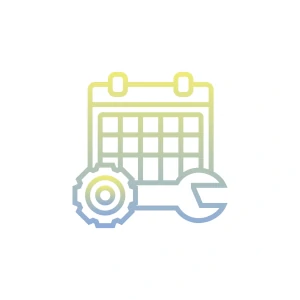 Air Conditioning Maintenance & Cleaning in Sydney
Advanced Cleaning Techniques & Equipment
We Use a Highly Effective Treatment Wash & Customised Maintenance Checklist





5-Year Parts & Labour Warranty

Aircon Maintenance & Clean Near You
Our technicians on the road all around Sydney
Schillair offers its customers fully customised maintenance contracts adapted to the needs of their installation. We are certain to provide the right contract to suit your or your company's budget.
Split System Maintenance & Cleaning
Affordable & Reliable Service
Special AC chemical wash of indoor and outdoor coil to prevent mold, odours, dust buildup and to provide better air quality.

Filter wash.

Drain clearing via pump.

Compressor health check.

Testing of parts and components.

Does not include repairs.
Specialised Air Conditioning Maintenance Technicians
We have a specialised technical team with extensive experience in air conditioning maintenance that will diligently resolve any problem, however complicated it may be. Our contracts come with regular and thorough check-ups that will keep your installations at peak performance.
Ducted System Maintenance & Cleaning
Affordable & Reliable Service
Special AC chemical wash of indoor and outdoor coil to prevent mold, odours, dust buildup and to provide better air quality

Filter wash

Drain clearing via pump

Compressor health check

Testing of parts and components

Does not include repairs
Special Air Conditioning Treatment Wash
The ducted air conditioning cleaning systems used by Schillair guarantee the complete elimination of the dirt contained inside the ducts and the reduction of microbial contamination in the air as well as unpleasant odours with the sensation of a stuffy atmosphere and musty smell.
Testimonials from our clients

👩🏻 Karina
Hinchinbrook, NSW
"They came and moved my air con from one room to another with no hassles. Cleaned up after himself. Could not ask for a better company. Would recommend "

👩 Janette
Peakhurst Heights, NSW
"Mark was amazing! Turned up the next day, on time, and fixed my air conditioning at an incredibly good price. I honestly couldn't be happier. I've found my air con man for the future! "

👩🏻‍🦰 Linda
Hornsby Heights, NSW
"We were very happy with the fast, efficient and honest service. Mark was also thoughtful and polite. Highly recommended."
Frequently Asked Questions
Is air conditioner maintenance and clean necessary?
Yes.
It is essential to maintain the air conditioning equipment with the highest level of hygiene. Dirt encourages the growth of aerobes and fungi, these being the cause of diseases such as allergies, headaches, etc., which will be transmitted through the air and spread throughout the air outlet. Schillair is committed to safety standards in every cleaning that it carries out for air conditioning ducts, as well as air conditioning, ducting, in houses, offices or industrial buildings, kitchens and extraction hoods.
How often should I have my air conditioner maintained and cleaned?
In general, preventive maintenance and cleaning for air conditioners is carried out once a year.
This is because it gets dirty with use (internal filter, internal coil, external filter, turbine, etc.), as well as checking the refrigerant gas pressure. If it is low, not only should it be recharged, but more importantly, the system should be checked for leaks.
One of the main consequences of lack of maintenance is loss of performance. A related one is that the equipment starts to freeze.
It is possible that if it is used excessively (8 or more hours a day), it may need to be checked more often, and, in contrast, if it is used very little, you can wait a maximum of 2 years. You should never let more than this time pass for maintenance, as you will be putting the whole system at risk for something that may cost very little money in comparison.
For commercial HVAC maintenance and clean please get in touch with us.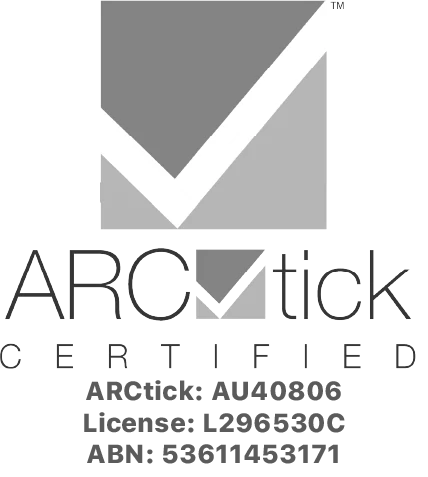 Why should I maintain & clean my air conditioner ?
For the comfort of customers and employees.
For you and your family's comfort
To extend the life of the equipment.
To increase system performance.
For savings in energy costs.
To increase hygiene and thus prevent the growth of aerobes and fungi.
To remove dirt and reduce microbial contamination in the air.
For compliance with current standards.
What are some of the problems caused by lack of maintenance?
These are some of the main problems that an air conditioner can have:
Equipment out of gas due to a leak or failure to refill.
Water flow noise during operation.
The compressor does not heat.
The unit does not turn on.
The compressor does not start. This is observed because the compressor does not make any sound, the power supply does not reach the compressor or is insufficient.
Improper electrical connections. This is usually due to common problems such as a cable that does not fit properly into the socket or poor condition of a pipe.
Compressor failure.
The equipment does not cool (this is a very common fault).
Low voltage or incorrect voltage.
Thermal protector different from the one specified.
Water dripping from front panel.
Defective thermostat or temperature sensor.
Problems with circuit sizing (amps).
Instantaneous gas in liquid line.
Improper piping design. This may be due to high vertical height.
Equipment turns on and off frequently.
Contamination in the system. Moisture in the system can be due to a number of different cases.
Failure of the power element or loss of charge.
Low condensing pressure. For air-cooled condensing units, occurs when the pressure control system is faulty or incorrectly set.
Unit does not turn on. This may be due to the unit not being fully plugged in, the
circuit breaker is tripped or, as a major fault, the fuse is blown.
Refrigerant or oil overload.
Excessive oil accumulation in the evaporator.
It is recommended that cleaning is not carried out by an untrained person.
Can I clean the air conditioner myself?
You should always contact a qualified and trained professional, because if you make a mistake you are putting the integrity of the appliance at risk, and your own health or that of the person in charge at risk.
We must not forget that we are dealing with electric current and as such, it must be respected.
If you are planning to use it this WINTER, we recommend that you contact a professional in the field for advice. In case you are looking to repair it because you detect a fault, you can also make contact us to specify what is happening.
Which suburbs do you service?
We offer our air conditioning maintenance and cleaning in all Sydney suburbs.
Sydney CBD

Eastern Suburbs

Western Suburbs

Inner West
(Greater) Wester Sydney
Hills District
Macarthur
South Wester Sydney

Norther Suburbs

Northern Beachs
Lower North Shore
Upper North Shore

Southern Suburbs

St. George
Sutherland Shire
When could I have a maintenance & clean call-out?
You can choose the date and time that is convenient for your in our secure booking system. Simply click on the "Book Now" button and follow the instructions. It should take 1-2 minutes to have your booking confirmed.
Do you offer any warranty?
Yes.
We guarantee all our services. We are certified and licensed technicians who have been trained  with over a decade of experience. Hundreds of happy costumers vouch for our quality of service.