TECO Split System
"The strength of a global brand, comfort you can rely on."
The TECO Comfort Inverter Series air conditioner energy efficient features deliver savings on your running costs. Functionality made simple.
Choose your model
Warranty info
Meet the TECO Comfort DC Inverter series
The Comfort DC inverter series is specifically designed to keep you comfortable.
With features such as built-in wi-fi control, I-Feel mode, cutting edge diagnostics and filtration system, the Comfort series can provide an affordable and competitive air conditioning solution for your home or office.
Specifications:
Available in: Reverse Cycle (Heating & Cooling)

Capacities: 2.5kW, 3.2kW, 5.0kW, 7.0kW, 8.0kW.


Refrigerant: R410A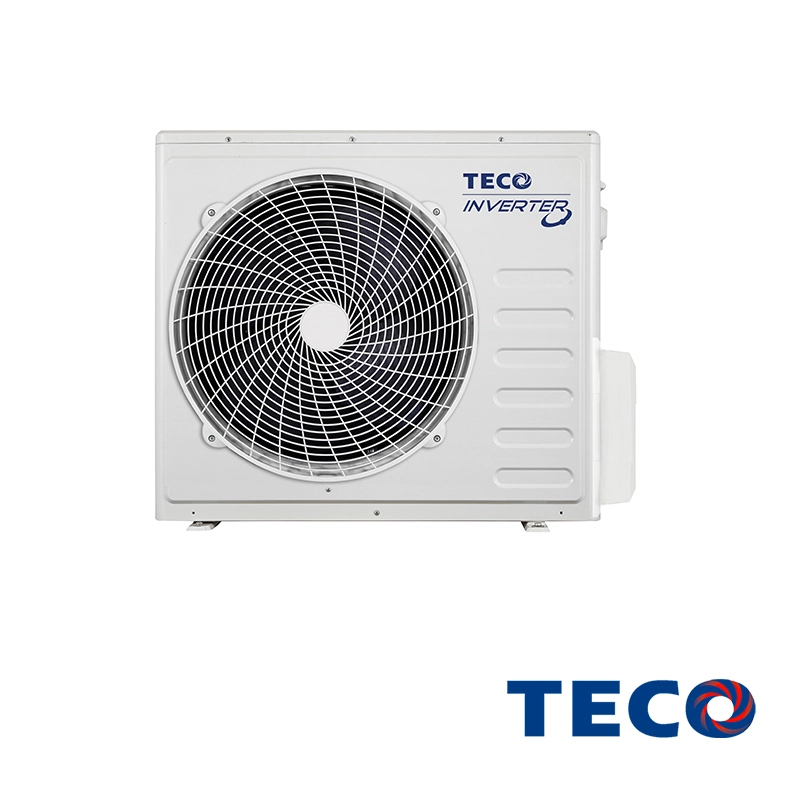 Why choose the TECO split system ?
TECO's heavy industrial expertise nurtures their commitment to quality and reliability in all their products. TECO has you covered with the strength of their global brand and comfort you can rely on.
Our experienced installers will provide custom solutions for your home to suit your needs.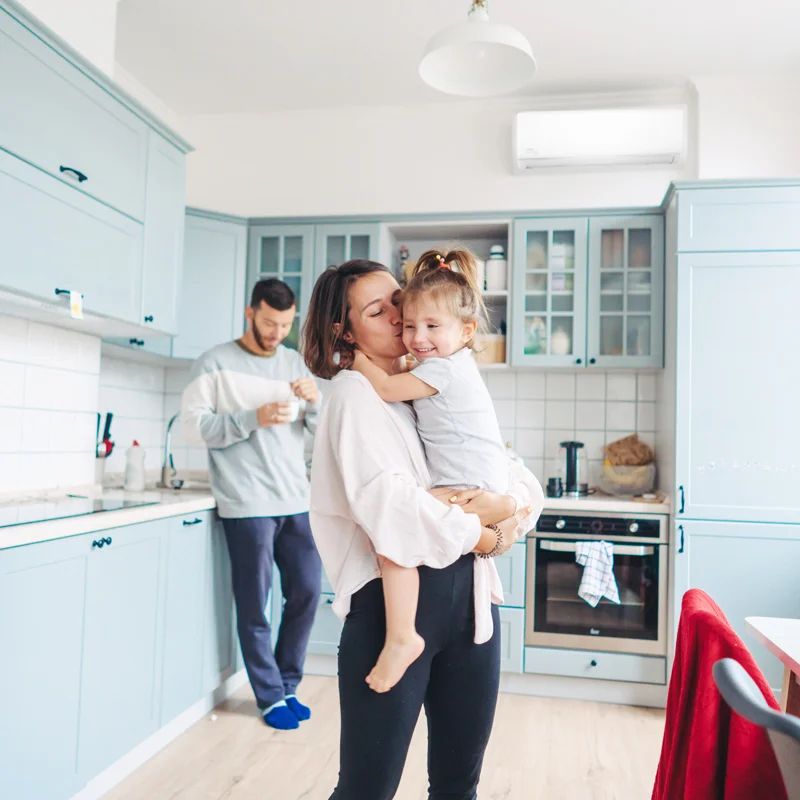 5 Year Warranty
TECO's 5-year parts warranty applies to split, multi split and ducted air conditioners purchased and installed in homes across Australia. Schillair provides a 5 year labour warranty.
Warranty Card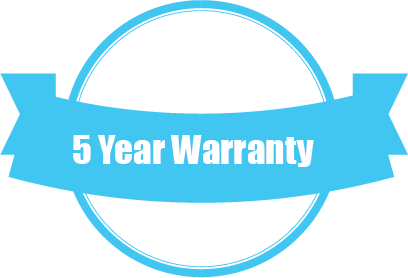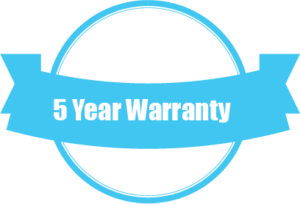 Key features
The TECO Comfort Inverter Series – More than you imagined.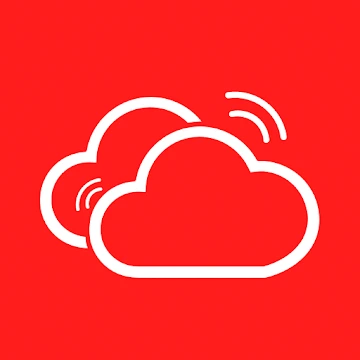 Intelligent AC App
Intelligent AC gives you access to control your TECO air conditioner using your smartphone or tablet from anywhere.
Download the app for your device using the QR codes below.
Download the App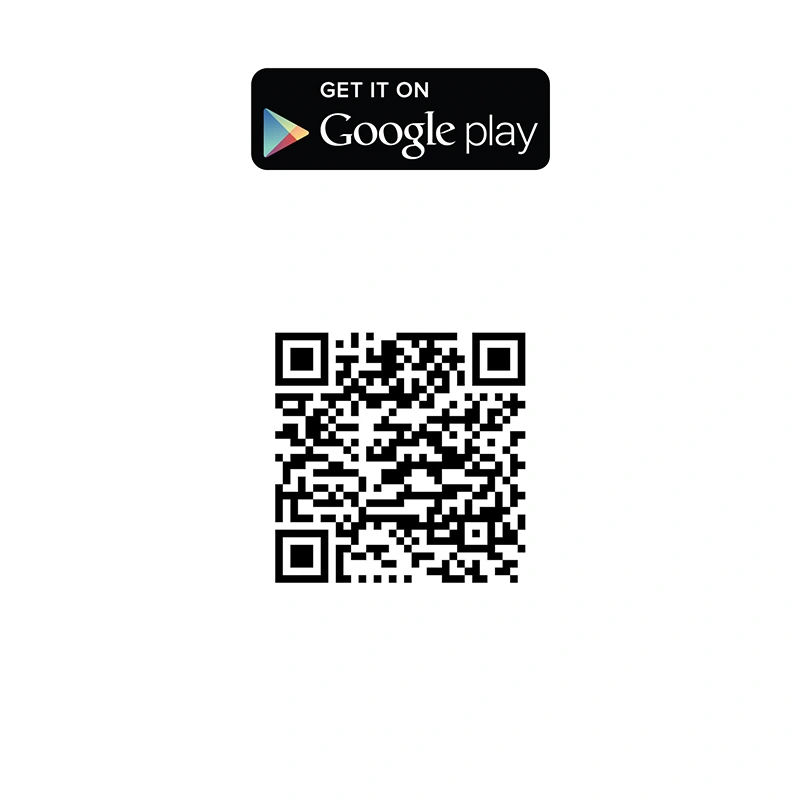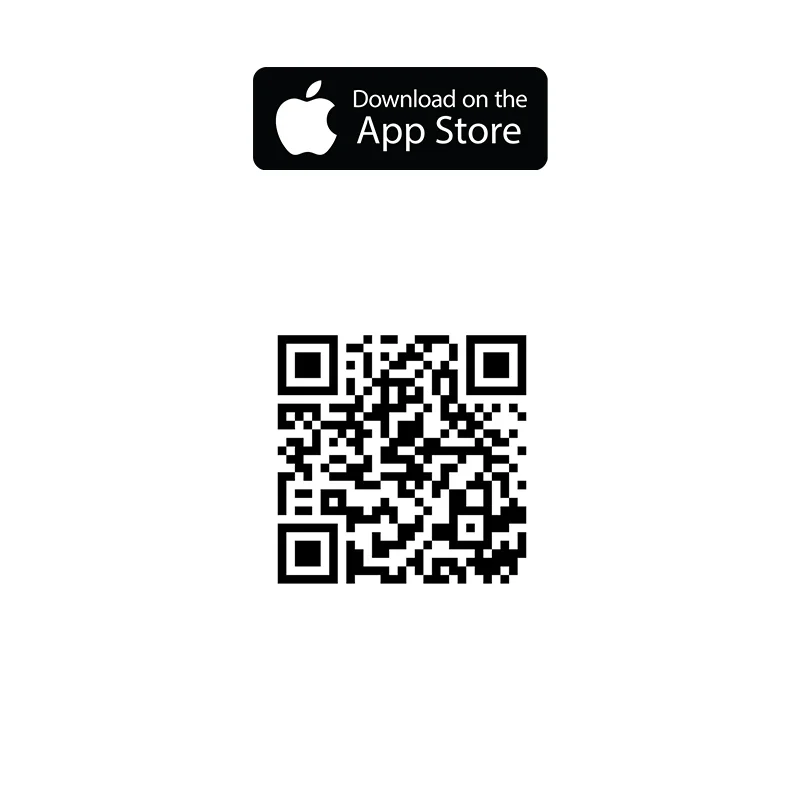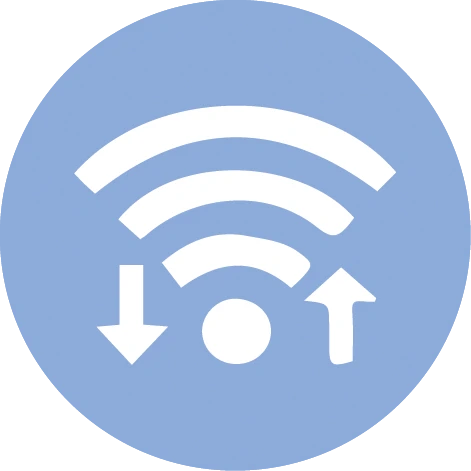 Built-in Wi-Fi
Download our App for your smart device and control your air conditioner remotely either in home or out of home. The Intelligent AC App is
also compatible with popular smart speakers (Google & Alexa).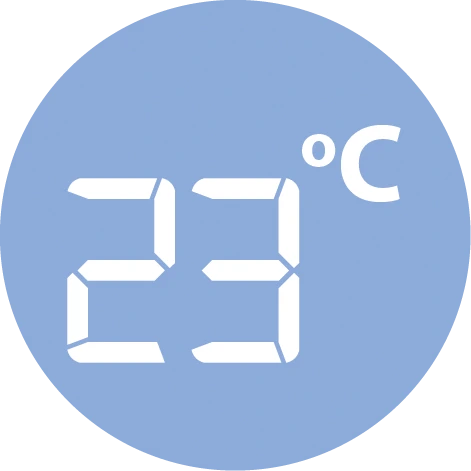 Interactive Digital Display
Information is displayed on front panel such as Timer functions and even reminds you when the filters need cleaning.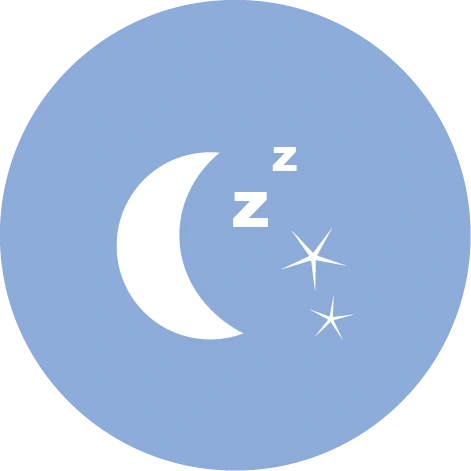 Sleep Mode
Decrease energy usage while you sleep by setting this mode. The air conditioner automatically increases or decreases temperature and fan speed depending on if it is set to heating or cooling over time. This means during a hot summer night, the room is kept cool as you fall asleep or kept warm on a cold winter night. Comfort all year round.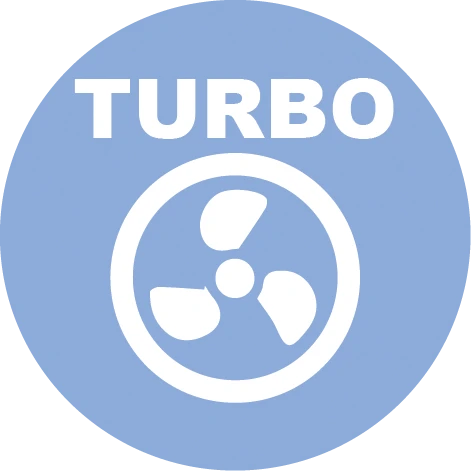 Turbo Fan Mode
With this function, the air conditioner will maximise the output of cooling or heating capacity, making the room cool down or heat up rapidly to attain the desired temperature in the shortest time.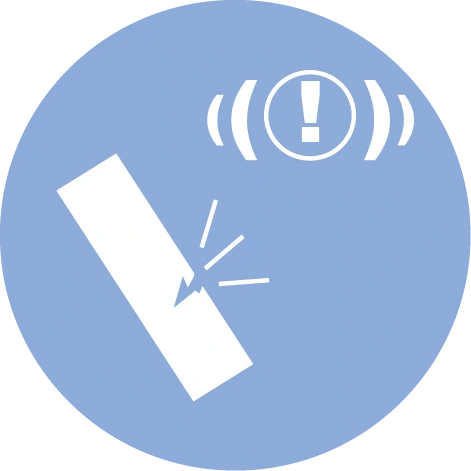 Refrigerant Leak Detection
The sensor on the evaporator coil will monitor the temperature and the system will stop operation automatically to ensure safety once the refrigerant leakage is detected. The error code will be displayed.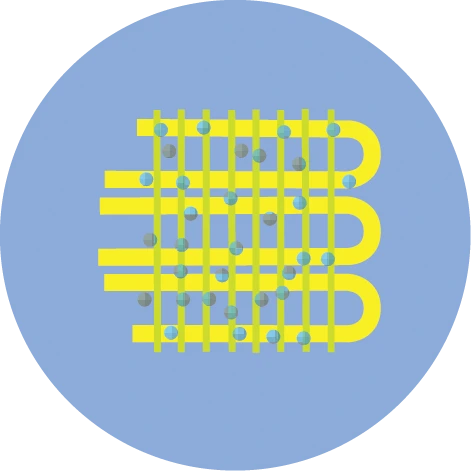 Gold Fin Protection
Gold Fin Protection aids the system by accelerating the flow of condensate over the indoor and outdoor coils.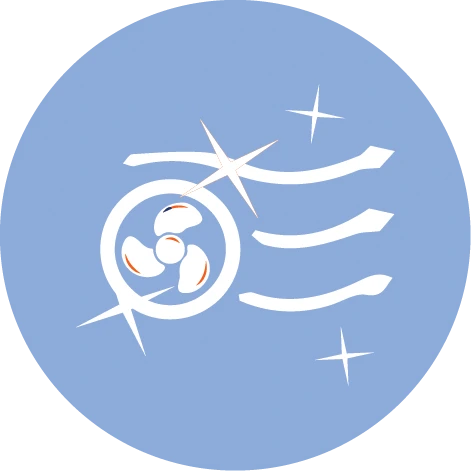 Self Cleaning Function
The evaporator that can clean itself. A three step process involving a frosting process to capture dust, dirt and contaminates. A defrosting cycle to generate condensation will be generated and flushed away. Finally, a quick drying cycle.
*Applicable to TWS-TSO52HVHT & TWS-TSO71HVHT only.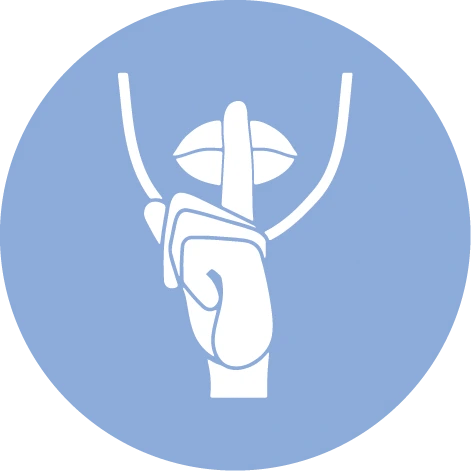 Mute Mode
This mode sets the indoor fan speed, outdoor frequency and louver positions in such a way to reduce running noise. So quiet, you'll barely notice it running.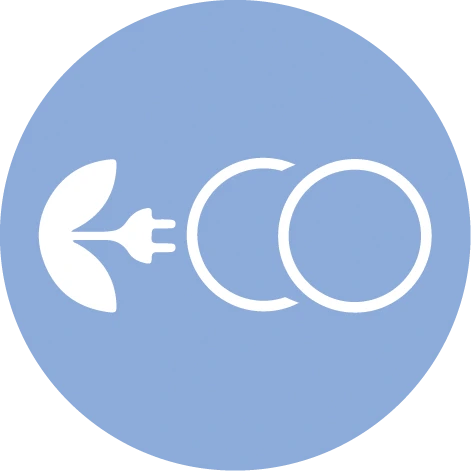 ECO Mode
TECO Comfort series air-conditioners have an energy-saving mode which slightly increases or decreases the set temperature depending on if it is in heating or cooling mode. This helps save on running costs over time.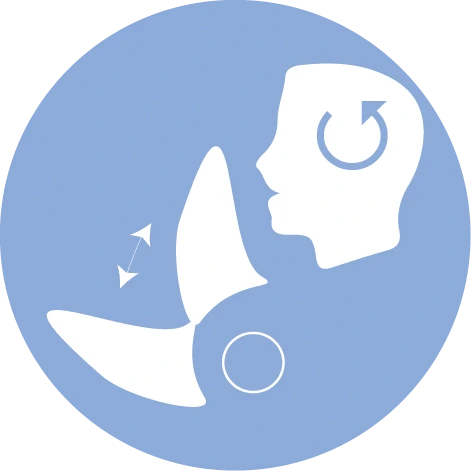 Louvre Memory
The indoor unit remembers the last angle you had the louvre set at so you don't have to re-select each time you start the unit.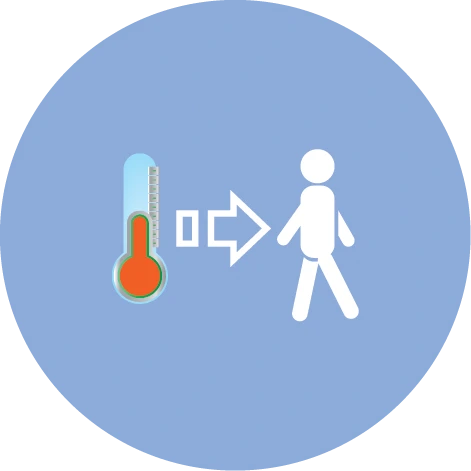 I-Feel Mode
When you select this function, the room temperature sensor built in to the remote controller is activated, replacing the one in the indoor unit. The air conditioner will regulate the room temperature based on the temperature around the remote controller, just as if the air conditioner is following you. Smart control for your comfort.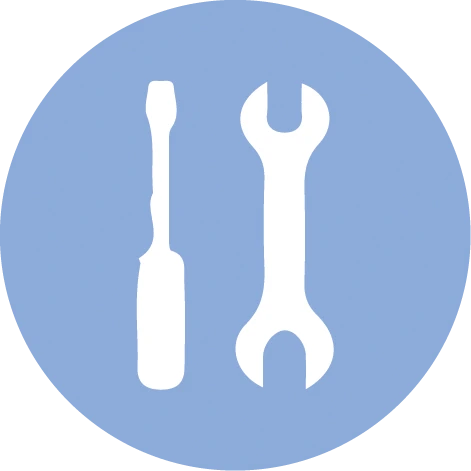 Service Friendly
In-built diagnostics, easily accessible panels and detection system ensures each unit is easy to maintain and service.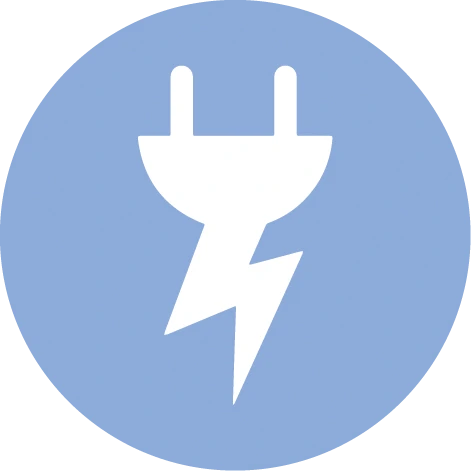 Auto Restart
The operation mode, set temperature, and the fan speed you have selected are memorised by the indoor control PCB. This function sets to work restoring your settings the moment power has been restored after a power failure.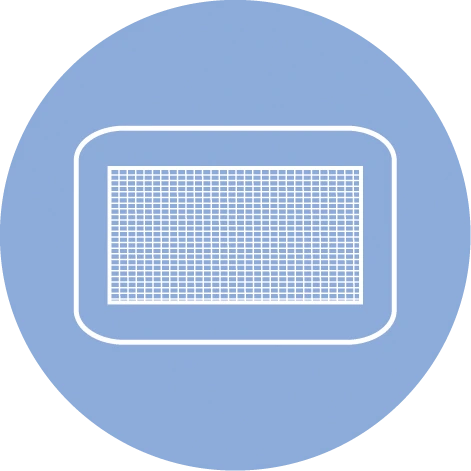 High Density Filter
40% more holes per square centimeter than standard filters ensure even smaller unwanted particles of dust & pollen in the air are trapped.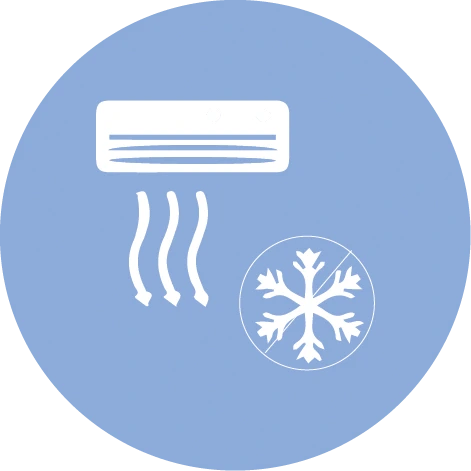 Cold Air Prevention
In Heating Mode, the indoor fan speed is controlled according to the evaporator temperature. Only when the temperature is warm enough, the fan begins to operate, preventing any cold blasting at the beginning of unit running or after defrosting period, keeping you and your family cosy in very low temperatures.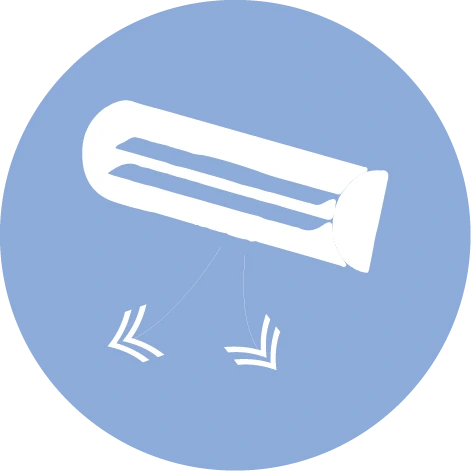 Auto Swing
Creates vertical auto swing to promote active distribution of conditioned air throughout the room.